Poetry in Public: Places of Landing
Poems will replace advertising on public transit, enlivening commutes across King County.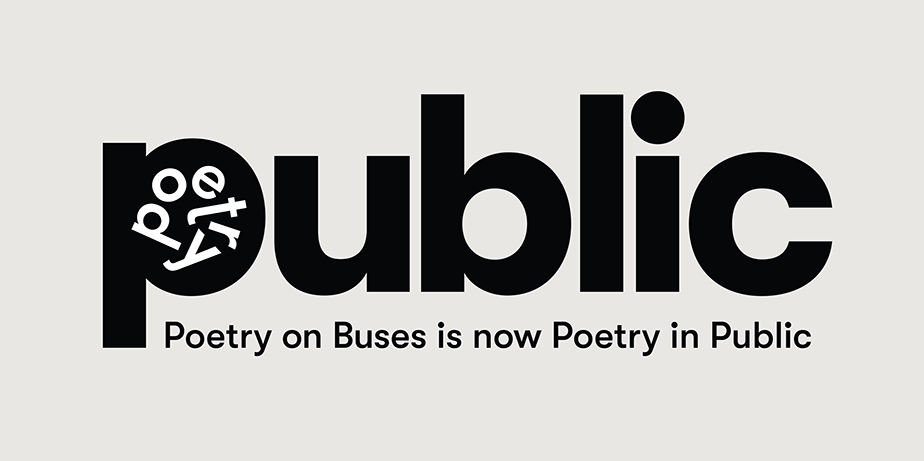 Poetry in Public—formerly known as Poetry on Buses—celebrates local voices in one of our most vital shared spaces: transit. This year's theme, Places of Landing, embraces the poetry of our daily lives. It honors the movements, places, and feelings that tell the stories of our days. Everyone can be a poet!
Every day, thousands of people use transit—to commute to work, visit family, go to school, and return home. It's a unique public space, rich with stories. For a short while, all of us are moving in the same direction. Poetry in Public fills that space with poems written by the person across the aisle, that kid in the back, and the professional poet alike. Through a submission process open to all King County residents, poems inspired by the theme Places of Landing will be selected to be shared with the public on transit. Starting Summer 2023, workshops and prompts will be provided to guide you on a journey toward writing a poem that may be featured on transit in 2024.
2023 Theme: Places of Landing
Many of our transportation hubs, roads, docks, and recreational spaces exist directly over Indigenous places of landing. As our community grows and changes, new paths will arise. The concept of landings extends from the land itself to each person's sense of being, and we all hold memories of the places that shape our days. Places of Landing will offer writing and thinking prompts created to engage with place, water, and season and to connect literacy and land with a sense of balance, agency, and regard of place.
Poetry in Public Team

This program is brought to you by 4Culture, King County Metro, and Sound Transit, with Poet Planner Laura Da' as our creative lead.

More ›

Workshops

Poet Planner Laura Da' and Community Liaisons will be hosting community poetry workshops across King County. Workshops are free and meant to guide you on a journey toward writing a poem that may be featured on transit in 2024.

More ›

Inspiration and Activities

Throughout the year we will offer writing and thinking prompts to help you engage with place, water, and season and designed to connect literacy and land.

More ›